Clean Engines Run better
Become a Hydrogen Ambassador by investing in a hydrogen carbon cleaning business.
GET STARTED
WHY HHO CARBON CLEAN SYSTEMS
We have a team ready to help with marketing, operations, technology, and business coaching. We succeed together.
The HHO brand brings new on-demand hydrogen services and technologies to your communities.
We have laid the groundwork with processes and procedures that remove the guesswork about offering these innovative solutions.
ABOUT hho carbon clean systems
Join this first mover to offer fuel savings and improved engine performance.
HHO Carbon Clean Systems offers mobile preventative maintenance services for all internal combustion engines (gas and diesel) improving fuel economy, increasing performance, lengthening the life of critical engine components, lowering emissions, and most importantly saving customers money. For the cost of a premium oil change or a high efficiency air filter, HHO saves customers 9% on average for fuel expenses along with decreased breakdowns and downtime.  With little to no competition in U.S. markets, HHO is a first to market opportunity.  This is an ideal business for visionaries who are looking for a unique opportunity that benefits the community by lowering emissions and saving the customers money.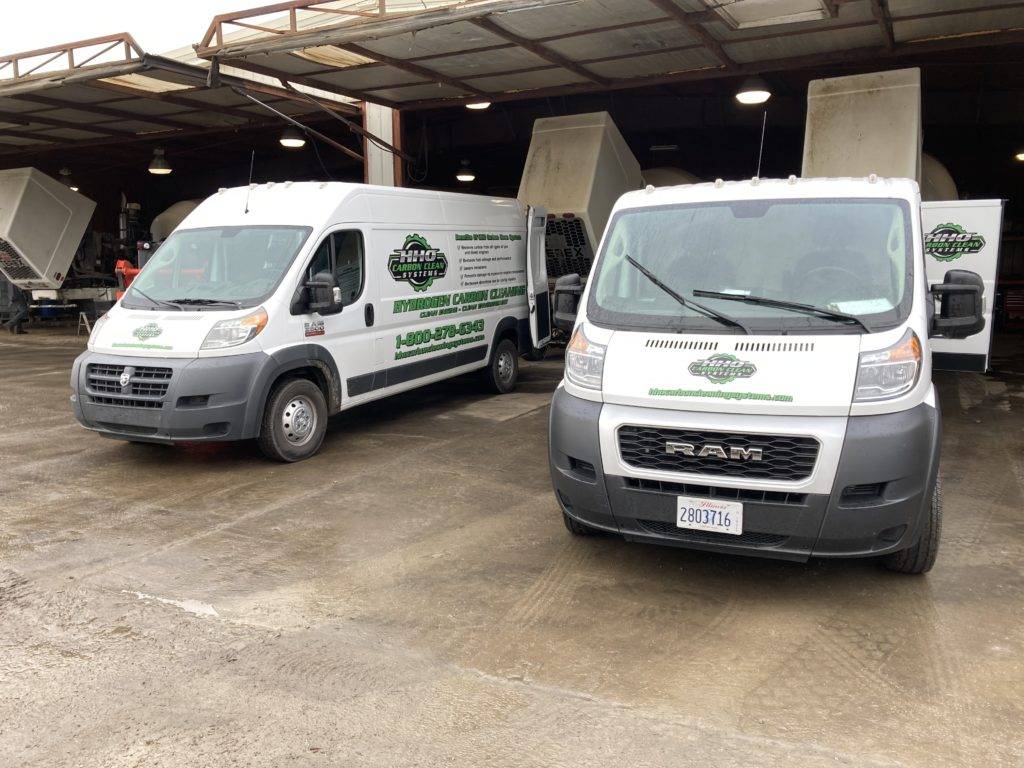 this is hho Carbon clean systems
WHAT WE DO
HHO provides a mobile preventative maintenance service on all internal combustion engines.  C

arbon buildup in the combustion chamber is the common culprit in many issues that rob an engine of horsepower and drivability. 

 This buildup adds friction and inefficiency to the combustion equation and cumulatively decreases the performance that the engine had when it was new.

Our hydrogen carbon cleaning uses distilled water and electrolysis to produce Oxyhydrogen gas which is introduced to the air intake o

f engines.  

The reaction during the combustion causes a phase change in carbon deposits, returning to a gaseous state, which is then expelled through the exhaust system.

Old or new, our engine carbon cleaning system can produce significant results including restored performance, increased fuel economy, and lowered emissions.  No invasive engine tear down required. No oil change needed after the service.  Providing the service is a low labor activity that takes approximately 5 minutes to attach or detach after the 25-45 minute service is completed.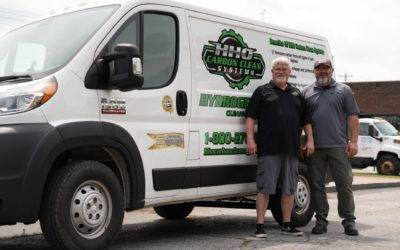 HHO is expanding to Alabama, Nevada, and North Carolina. HHO Carbon Clean Systems just completed initial training for 3 new franchisees and 2 additional outside sales technicians. The Franchisees have headed home and are opening locations in Mobile, AL, Charlotte, NC, and Sin City itself, Las Vegas, NV. The two sales technicians will be focused on South IL, Western KY, and the...
read more