ABOUT US
Jared English, Master Automotive Technician, founded A-1 Automotive in 2004 and operated A-1 for the next decade and a half with great success, until a late-night phone call in October of 2018 alerted him that the shop was ablaze and would likely be a complete loss. During the company's rebuilding, Jared began to seriously investigate better solutions for the common service issues caused by carbon buildup that plagued the automotive industry. 
Late nights, research, and phone calls eventually led to procuring, testing, and experimenting with Hydrogen Carbon Cleaning equipment in the home garage that was now functioning as A-1. 
Before long, Jared had determined the best equipment, techniques, and procedures to deliver high quality Hydrogen Carbon Cleaning service.  HHO Carbon Clean Systems was founded in June of 2020 to soaring demand and unheard-of profit margins. With minimal overhead expenses (a quart of water, half quart of gasoline, and half an hour's labor per service) HHO sustains amazing gross profit margins. This has allowed for the resources necessary to quickly expand individual operations, as well as the financing for HHO's venture into franchising.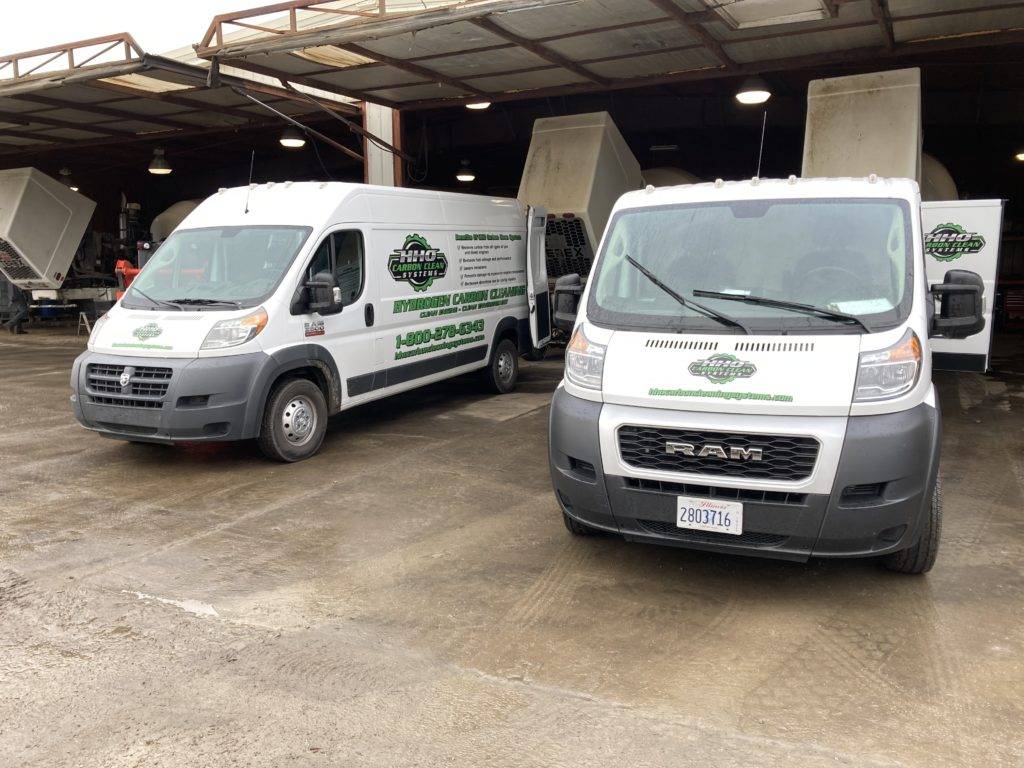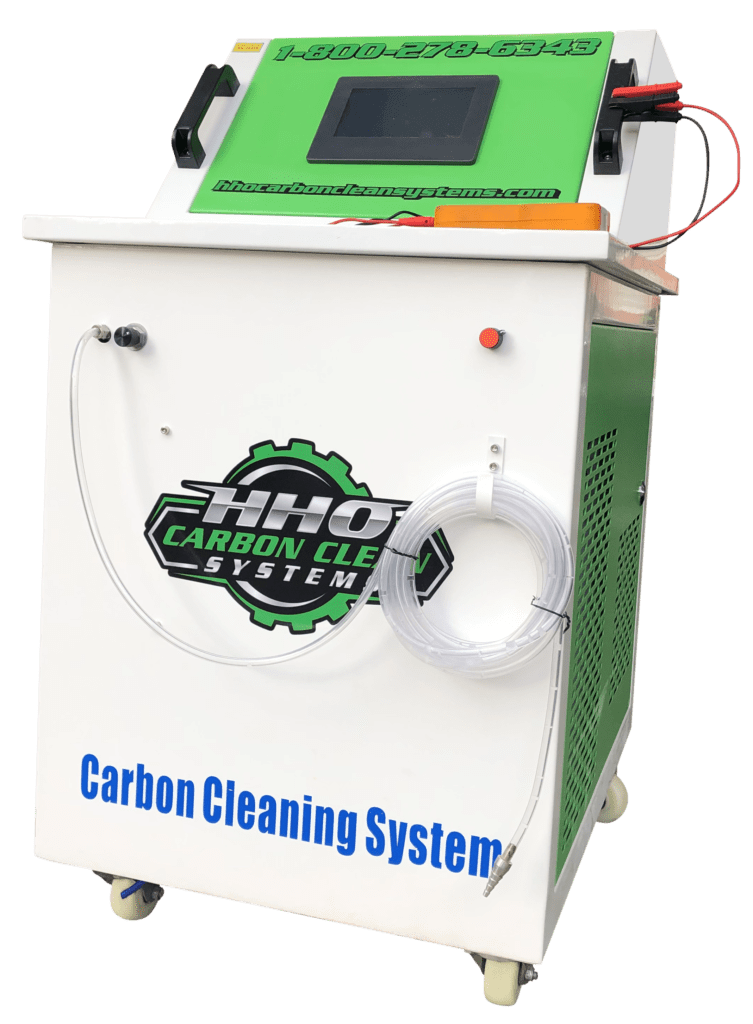 HHO1500
HHO Carbon Clean Systems utilizes the most advanced electrolyzer technology to produce 1500L/Hr of oxyhydrogen gas which is then introduced into the air intake of the engine.  The reaction during the combustion causes a phase change in carbon deposits, returning to a gaseous state.  Hydrogen-Enriched gas removes built up carbon from internal engine components, including pistons, cylinders, turbos, catalytic converters, diesel particulate filters, etc.  Freed carbon molecules form chemical bonds and are carried into the engine's exhaust system without causing downstream issues lowering future emissions.
Hydrogen Carbon Cleaning Results:
Improves MPG on average 9%

Reduces Emissions up to 73%

Decreases Pressure in DPF up to 90%

Saves customers thousands in lost revenue from downtime.
HYDROTORCH
HYDROTORCH ditches acetylene in favor of on-demand oxyhydrogen gas produced through electrolysis. Using a 220V power supply, distilled water, and the most efficient electrolyzer on the market, HYDROTORCH is the cost-effective, clean solution for heating, cutting, and gas welding.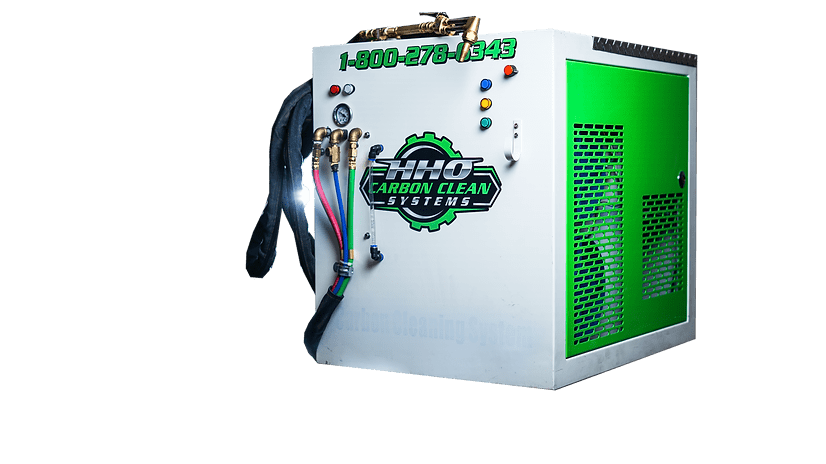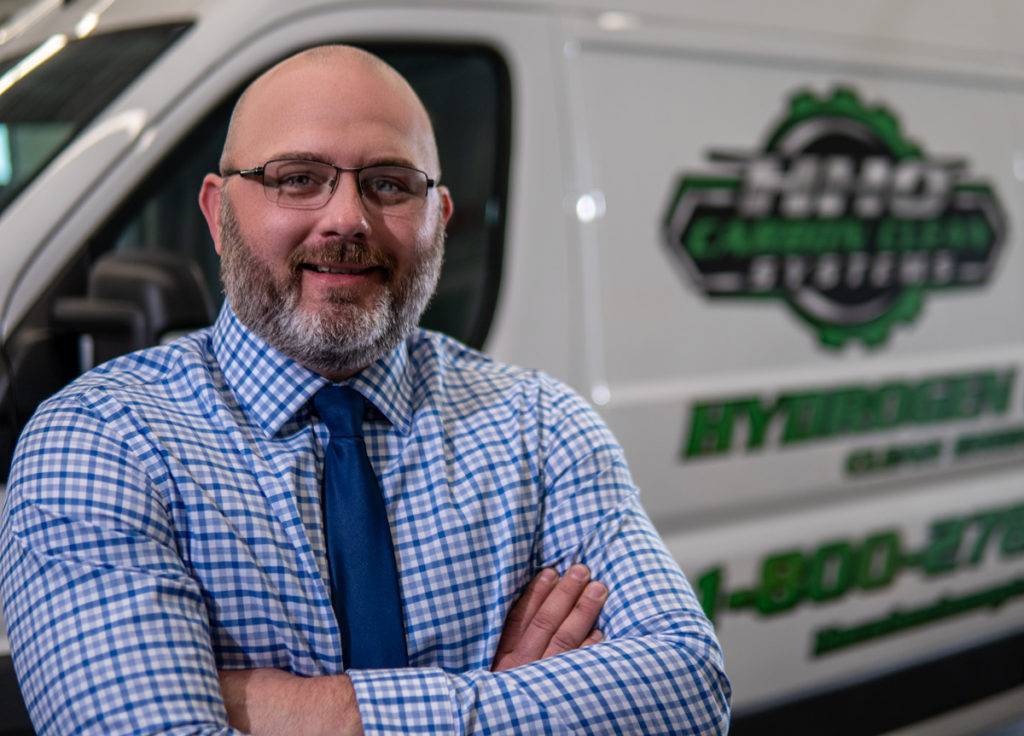 JARED ENGLISH
Founder & CEO
Upon graduating Nashville Auto Diesel College in 2000, Founder & CEO Jared English has operated as a master technician, entrepreneur, and shop owner since 2003.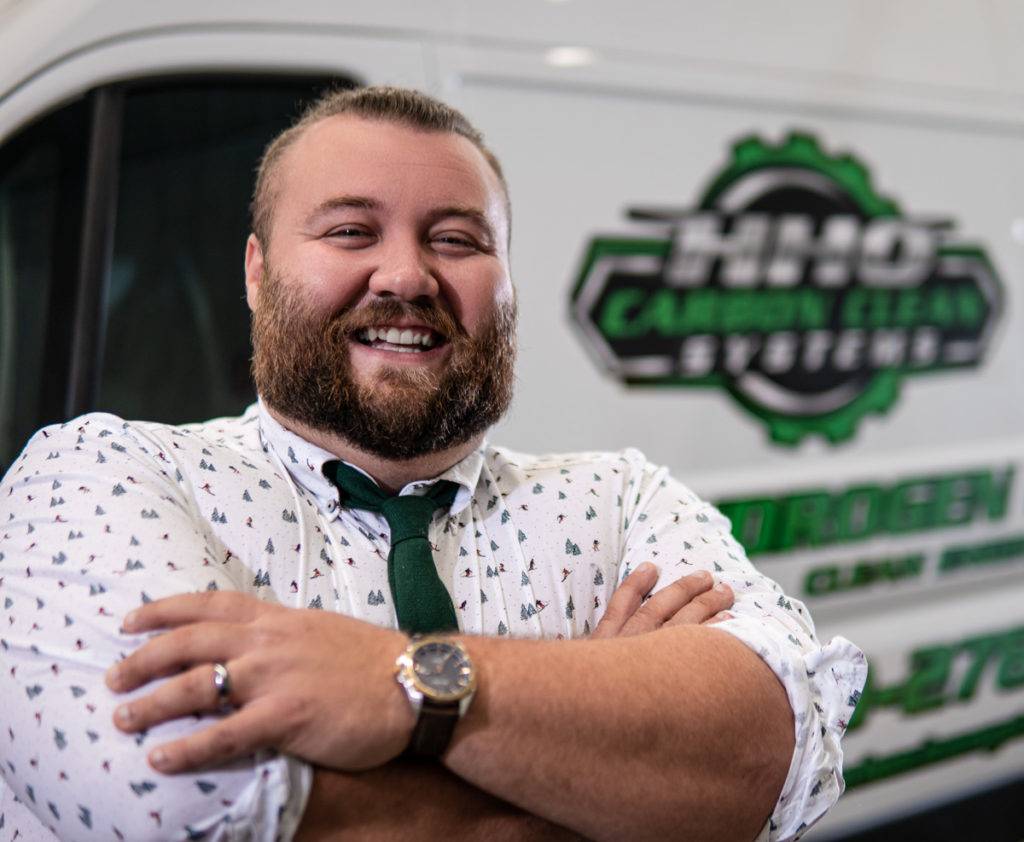 CORD KOCH
Marketing Director
Cord Koch has quickly gained experience in digital, point of sale, and relationship marketing since graduating Murray State University in 2004.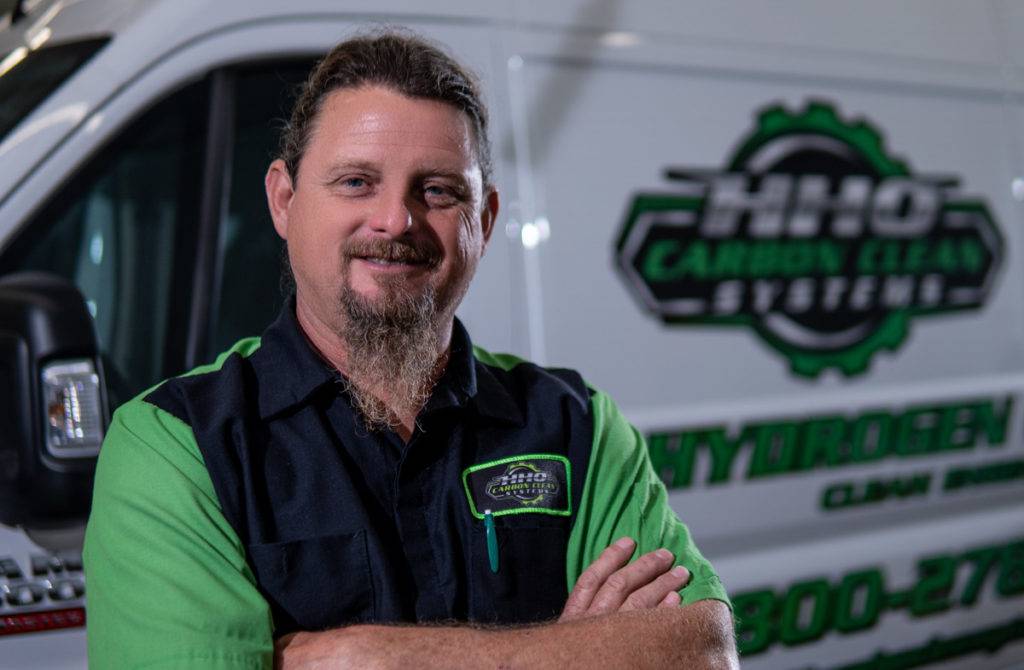 TERRY BUNTING
Service & Training Director
A 30-year veteran of the automotive industry, Service & Training Director Terry Bunting has wide ranging experience in automotive sales, service, and fabrication.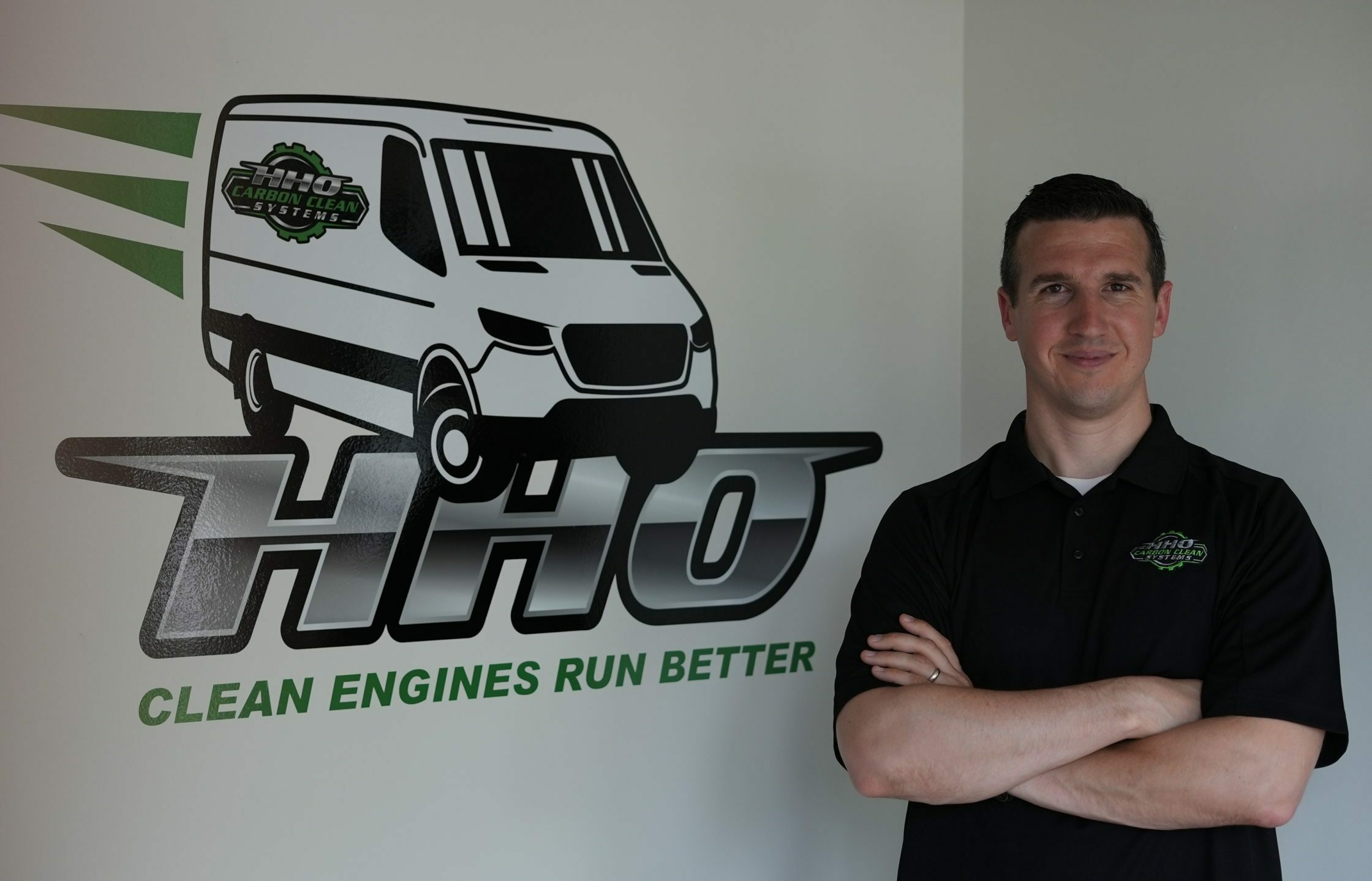 TOM FREMONT
Franchise Development Director
A Navy Veteran and franchise consultant, Franchise Development Director, Tom Fremont, has served in a first-to-market healthcare company for children with autism.
CURRENT HHO CARBON CLEAN SYSTEMS LOCATIONS